"Meth mouth" – it's just one of the many negative side effects of methamphetamine abuse, and one of the most dreaded since it's the most outwardly visible. Habitual meth use – which is likely after a person has tried the substance even once, as it's highly addictive – can cause severe damage to the teeth and gums.
Maybe you've seen pictures of meth mouth before, or are experiencing this condition yourself. Often, teeth are falling apart at the seams. They can look stained or blackened, or be covered in concentrated plaque build-ups.
How bad meth abuse is for your dental health really can't be overstated. It's not without reason that this condition has been nicknamed "a dentist's worst nightmare." Basically, meth mouth is a combination of severe tooth decay and severe gum disease. This condition can also take a toll on a person's mental health, leading to a massive decrease in confidence and even depression.
What Causes Meth Mouth?
The causes of meth mouth are multifarious, a combination of physical and psychological effects. For one, meth contains hydrochloric acid. This is a caustic chemical that can wear down the enamel of the teeth, meaning they have less protection.
Use of meth can also result in chronically dry mouth – the drying up of saliva means it can't do its job of protecting teeth from decay. People who are high on meth can also clench or grind their teeth – given that a high can last 12 hours and is often quickly renewed, you can imagine how much grinding the person is doing.
People who are addicted to meth often go through "binge" and "crash" phases. During the binge phase, they can be awake and euphoric for days at a time, feeling no need to brush their teeth or use mouthwash. While high, users also often tend to crave sugary foods and drinks – all stuff that's bad for dental health.
With the combination of teeth being worn down, eating foods that are bad for dental health, and neglecting oral self-care, it makes a lot of sense why abusing meth can result in meth mouth. But can it be treated?
Can Meth Mouth Be Treated?
The answer is, using a variety of approaches, "yes!" Of course, the first thing the person needs to do is give up meth. We understand this is a lot easier said than done, and there's no judgment here. Think about the consequences of continuing, though – meth mouth is just the most visible symptom of meth abuse, and there's potentially a lot more going on below the surface, such as kidney and liver problems or even cancer.
The best way to kick a meth addiction is to find a qualified rehab center. The rehab center may also connect you with a dentist who has experience working on people with meth mouth. This is the recommended route for finding a dentist who can help with a meth mouth situation. Be sure to get into contact with professionals who have experience with meth addiction, and they'll know in which direction a meth mouth dentist can be found.
In the very early stages of meth mouth development, brushing, flossing, and using mouthwash can help reverse some of the damage if the person has also stopped using meth. Most people, though, don't begin treating the problem until it is more developed and it can develop very rapidly.
Tackling more advanced meth mouth requires a dentist to use all the tools in their arsenal. For blackened teeth, the may use veneers to cover up the damage. Cavities can be filled.
Unfortunately, some of the time certain teeth are not salvageable at all – they have to be removed. In this case, you can get dentures or implants that look just as real as the real thing. If you or your loved one has a severe case of meth mouth, this is most likely the option you'll need to take.
Treating meth mouth requires a holistic approach. The mental health issue – the addiction to meth – needs to be tackled before the dental health issue can.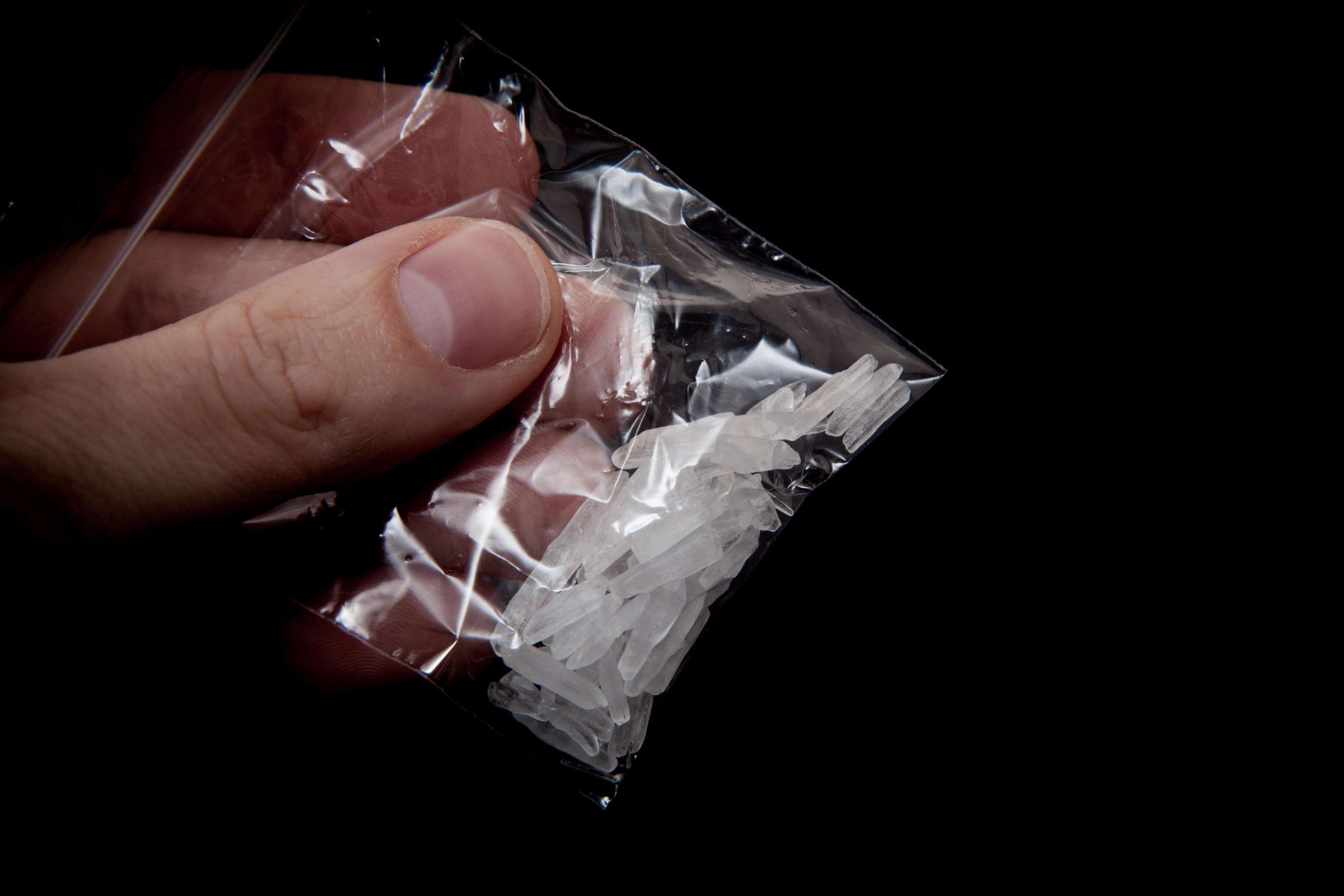 Wrapping Up
Overall, there is hope! There are people out there who, after extensive dental work, have had their teeth and mouths restored to the point no one would ever know they'd gone through a difficult meth addiction.
If you or a loved one are struggling with this issue, take the first step and call the Substance Abuse and Mental Health Services Helpline at 1-800-662-4357. It is possible to reclaim your life and move beyond meth addiction and meth mouth.
Other Frequently Asked Questions
Will I have to extract all my teeth?
Patients with severe caries damage to their teeth due to meth will ultimately have to remove most, if not all, of their teeth. Dentures and dental implants will be options to restore your mouth back to health. Most times, we tell our patients that it will be a long journey to bring your oral health to where it needs to be.
How much are your dental implants?
At Best Dental, we charge $1,999 for our implants. This includes the dental crown as well. We are about 50% less expensive than most other dental offices in the greater Houston area.