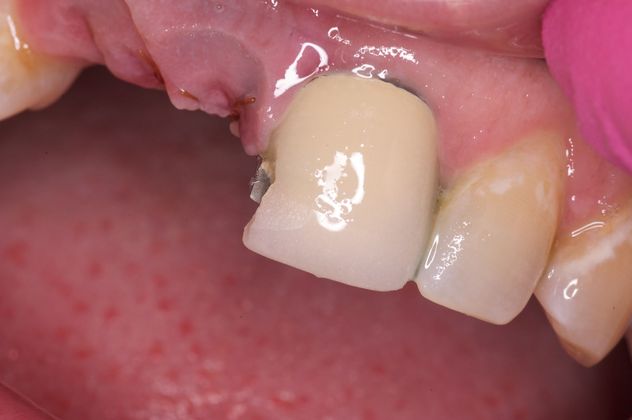 If you are in the greater Houston, TX area and have a broken dental bridge, look no further than Best Dental. Our expert team with over 20 years of experience can handle any broken dental bridges problems that you may have.
Broken Dental Bridges
Dental bridges are very important because they link teeth and help you chew properly and without any worries. Normally dental bridges will last for decades. However, as time goes by, they will need either a repair or a replacement. Most dental bridges are created out of porcelain or ceramic fused to a metal frame. The lack of oral care will make this to fail, as bacteria enters under the bridge and generates decay. On top of that, biting something can cause damage to the ceramic/porcelain too. That's why it's important to get the best dental bridge repair as quickly as possible.
What Are Some Dental Bridge Repair Solutions?
Most of the time the repair process varies based on the type of failure we are dealing with at this point. Fixed bridges require cementing to the abutment teeth. That's why it's important to replace the bridge instead of just repairing it. But if you go with a dental bridge repair, the overall cost is a lot lower, which is something you need to keep in mind.
The supporting teeth need treatment, and if they are healthy you will need to have a replacement bridge made. In case the dentist is unable to restore those abutment teeth, you will need implants. Usually these need to be surgically inserted into the jawbone. It's a rather complicated process, and one that will not take a whole lot as you imagine.
What Are The Costs and Expenses To Fix A Broken Dental Bridge in Houston, TX?
If you have a dental plan, you might be eligible for a discount on dental bridge repairs. However, most of the time the traditional bridge repair can cost anywhere from $500 to $1500 per unit based on the complexity of the entire process and the repair itself. For a bonded bridge you can expect to pay anywhere from $700 and up to $2300 in some situations. If you need an implant supported bridge with 2 implants and a 3-unit bridge, this is $5000 on average, but it can end up a lot more based on the situation. A Maryland bridge can cost you $1500 to $2500 if you just need a pontic with framework or wings that's attached to the abutment teeth.
Are there any financing options?
Thankfully, you will find many banks and lenders that offer dental financing opportunities. In order to acquire such a loan you need to come with an estimate from the doctor. The maximum amount you can loan is based on things like doctor experience, dental bridge replacement/repair complexity and other similar factors. Since the overall cost of such a procedure can be rather expensive, it's important to work closely with the doctor and see what options are better for you. Then you can browse dental bridge financing options to see what works within your budget.
Conclusion
Replacing your dental bridge is very important, and it's a good idea to do it whenever it's needed. We recommend you to take that into consideration to avoid issues. Even if such a procedure can be expensive, it's the right thing to do if you want great dental health. Keep that in mind and don't hesitate to choose any of the dental financing options from lenders in case you need any assistance!