The cost to remove wisdom teeth can bring anxiety to anyone. When you have a lingering pain in the back of your jaw, you begin asking yourself, "how much will it cost me to remove my wisdom tooth?"
The extraction of a single wisdom tooth may end up costing you up to $800. This price will normally depend on the complexity of the procedure, where the wisdom tooth is located, and the treating dentist or oral surgeon working on your case.
Wisdom tooth extraction cost breakdown:
The position of your wisdom tooth (also known as your third molar) is the number #1 determining factor when it comes to cost. The deeper the wisdom tooth is embedded within the jaw, the more expensive it will be to remove.
Wisdom teeth that are stuck inside your jawbone are known as "impacted wisdom teeth." If the third molar is completely encased in the jawbone it is known as a full bony impaction. If it's slightly sticking out of the gum tissue it is known as a partial bony impaction. If the tooth is just covered by gum tissue it is known as a soft tissue impaction. Below is a chart of the cost breakdown you can expect to have a wisdom tooth removed.
| Type of Wisdom Tooth | Average Cost | Price Range | Our Price |
| --- | --- | --- | --- |
| Full Bony Impaction | $800 | $400-$1,000 | $200 |
| Partial Bony Impaction | $600 | $300-$800 | $200 |
| Soft Tissue Impaction | $500 | $300-$600 | $200 |
| Erupted | $250 | $200-$400 | $200 |
Wisdom Tooth Classification and Costs
Erupted Wisdom Tooth
The average cost to remove an erupted wisdom tooth is $250. These are third molars that have broken through the gum tissue, and are fully erupted and seen inside the mouth. They are typically easier to remove than other impacted wisdom teeth, and hence are less expensive to extract.
See Also: Erupted Wisdom Tooth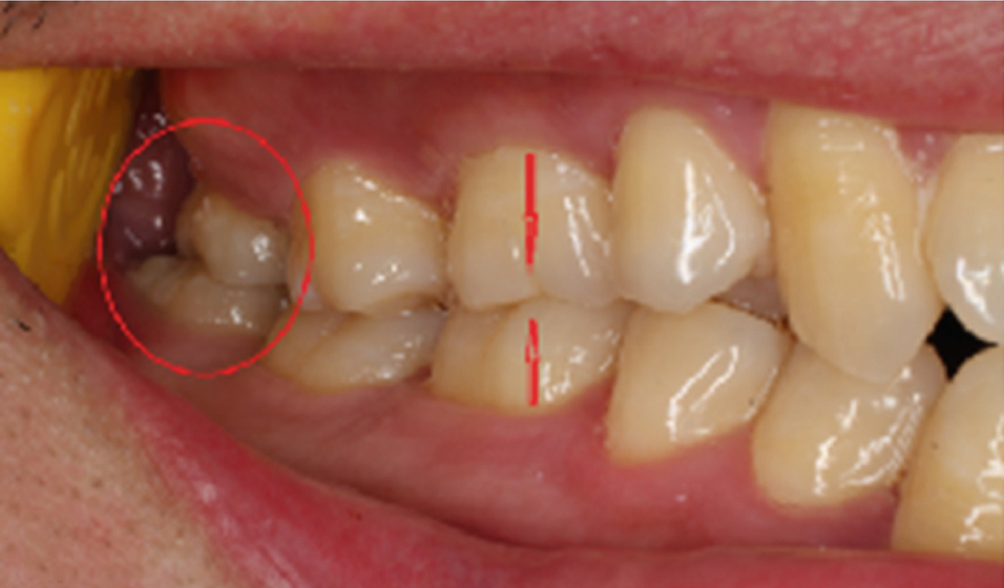 Soft Tissue Wisdom Tooth (Impacted)
These are wisdom teeth that can be seen in the mouth, but are covered partially or completely by gum tissue. They are slightly more difficult to remove when compared to fully erupted wisdom teeth. The average cost to remove a soft tissue impacted wisdom tooth is $500.
See Also: Soft Tissue Impacted Wisdom Tooth
Partial Bony Wisdom Tooth (Impacted)
These wisdom teeth are partially embedded under your gum tissue, and partially within your jawbone. They are more difficult to remove versus soft tissue wisdom teeth, and cost an average of $600 to remove. Many of these wisdom teeth lead to an inflammatory condition called pericoronitis, which causes swelling and discomfort.
See Also: Partial Bony Impacted Wisdom Tooth
Full Bony Wisdom Tooth (Impacted)
This particular wisdom tooth is completely encased in the jawbone, and is the most difficult to remove. They can lead to a myriad of problems including dental infections and jaw cysts. The average cost to remove a full bony wisdom tooth is $800.
See Also: Full Bony Impacted Wisdom Tooth
The Cost of Anesthesia
Most patients end up wanting to be sedated for their surgery. IV Sedation or general anesthesia costs can range from $500-$1,200. This is when a catheter is inserted into your vein and medicines are injected to put you to sleep for your procedure. This provides a relaxing feeling for you during your surgery, while at the same time providing an amnesic effect to help you forget the surgery altogether.
See Also: Sedation Dentistry
Wisdom Tooth Removal Cost With Dental Insurance
Removing your wisdom teeth can be an expensive proposition. Most surgeons and highly trained dentists can charge up to $4,000 to have your wisdom teeth removed without dental insurance. Fortunately, those who do have dental insurance can see their surgery expenses drop down quite a bit. Most HMO and PPO dental insurance plans help lower the out of pocket expenses for wisdom teeth surgery. Some plans may even cover up to 100% of the treatment, leaving you with no out of pocket expenses for the procedure. For more information on how dental insurance can lower your costs, click here.
Frequently Asked Questions
Are there any discounts if I pay cash to get my wisdom teeth removed?
At Best Dental, we offer a 5% discount on all patients who decide to have their wisdom teeth removed under IV Sedation. This has allowed so many of our patients save even more of their hard-earned money on the extraction of their third molars.
Will your dental savings plan help with my costs?
At Best Dental, we offer a dental savings plan that helps save patients an additional 15% off their dental treatment. Our plan is effective immediately, and only costs $200 annually. Although it may not allow you to save directly with your wisdom teeth removal costs, it will help with any other dental procedures that you may need.
Do you accept Care Credit or other third party finance companies?
At Best Dental, we are proud to have teamed up with Care Credit, Lending Club, and a host of other third party firms to help our patients afford the dental care they need. Many of our wisdom tooth extraction procedures are financed through Care Credit, so yes, it is a viable option for you.
Care Credit allows for 0% interest financing for up to 18 months. This makes your monthly payments less costly, placing a smaller financial burden on your shoulders.
Do you charge more to remove an impacted wisdom tooth?
Whether your wisdom tooth is erupted or impacted, our expert team at Best Dental will not price gouge you. We do not charge more than $200 to remove any wisdom tooth at our dental office.
Can I lower my costs by not being sedated for my wisdom teeth removal?
Yes you can. However, it is strongly recommended that sedation be used during your treatment because of the unpleasant experience that one can have by being awake for their extractions. The feeling of pressure, and loud cracking noises is not something that most people look forward to. But, if you have minimal dental anxiety, we do have many patients that decide to have their wisdom teeth removed with just local anesthesia.
Are there any health risks that would prevent me from getting my wisdom teeth removed?
Some major complications can occur with certain diseases and wisdom teeth removal. If you have any of the conditions on the following list make sure you address it with your oral surgeon.
Sickle Cell Anemia (disease)
Osteoporosis
Multiple Myeloma
Other bone cancers
Cancer that lead to radiation treatment in the area of the jaws
Conditions that require you to take a blood thinner
Von Willebrand disease
Other blood disorders
Immune system inhibitors such as steroid therapy or cancer medications
Who should remove my wisdom teeth, my dentist or an oral surgeon?
At Best Dental, unless you have a highly qualified dentist that has removed thousands of wisdom teeth, we recommend an oral surgeon remove them for you. The reason is that complications may arise that your general dentist may not be able to handle. Some of these complications include:
Infection and swelling
Excessive Bleeding that is uncontrolled
Allergic reactions and how to deal with them
Excessive medication overdose with the anesthesia agents
Airway inhibition during your wisdom teeth removal surgery
If your clinician is not adequately trained to handle these complications, your life may certainly be in danger.
With this being said, there are many wisdom teeth cases that your general dentist should be able to handle. Erupted wisdom teeth and even partial bony third molars that are barely impacted can routinely be handled by your dentist.
How long can you not spit after wisdom teeth removal?
Once your wisdom teeth are extracted, it is recommended that you not spit for a period of one week. The reason for this is a blood clot forms within the crypt where your wisdom tooth was removed. Spitting action can cause the clot to dislodge forming what is known as a dry socket. These can be very painful, and normally require further surgery in the site to re-stimulate blood formation in the site.
Is it beneficial to have all four wisdom teeth removed at once?
Our team at Best Dental always recommends getting all four wisdom teeth extracted at the same time. You do not want to undergo a second surgery by only removing a few of your wisdom teeth at a time. It's always easier to completely heal all at once with a single surgery.